e-Edition
No waiting for delivery.
Enjoy West Hawaii Today's e-Edition online today!
e-Edition means no more waiting for delivery and never missing out on stories excluded from www.westhawaiitoday.com. Our e-Edition gives you the same great look and feel of the daily newspaper, viewed on your computer.
Great built-in features, like the ability to zoom in and enlarge stories and photos making them more viewable. Search the whole paper, including ads, in just seconds. You can even print it.
View the West Hawaii Today newspaper on your desktop every day.
e-Edition requires Adobe Flash Player. Click here to download the latest version. If you require assistance with installing Adobe Flash player, please visit Adobe's Help Center.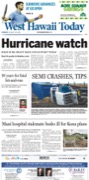 August 30, 2016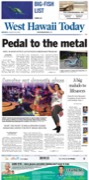 August 29, 2016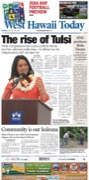 August 28, 2016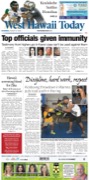 August 27, 2016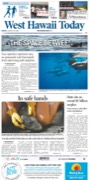 August 26, 2016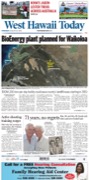 August 25, 2016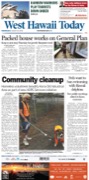 August 24, 2016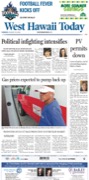 August 23, 2016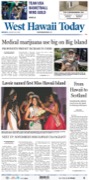 August 22, 2016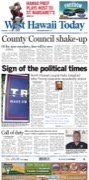 August 21, 2016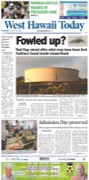 August 20, 2016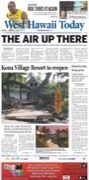 August 19, 2016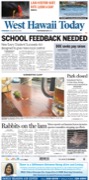 August 18, 2016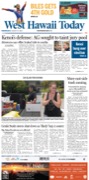 August 17, 2016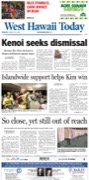 August 16, 2016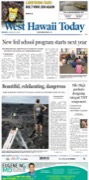 August 15, 2016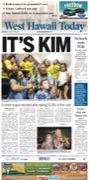 August 14, 2016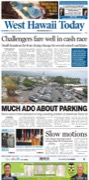 August 13, 2016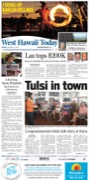 August 12, 2016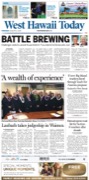 August 11, 2016

August 10, 2016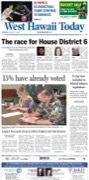 August 9, 2016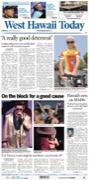 August 8, 2016

August 7, 2016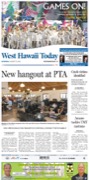 August 6, 2016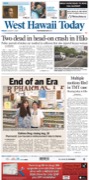 August 5, 2016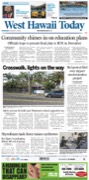 August 4, 2016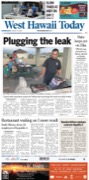 August 3, 2016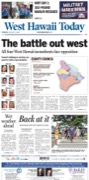 August 2, 2016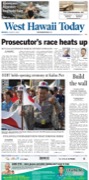 August 1, 2016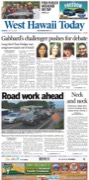 July 31, 2016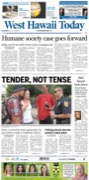 July 30, 2016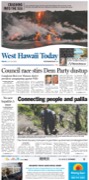 July 29, 2016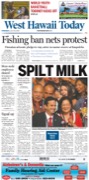 July 28, 2016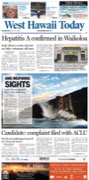 July 27, 2016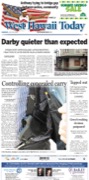 July 26, 2016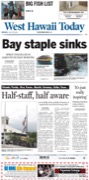 July 25, 2016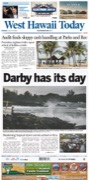 July 24, 2016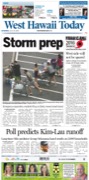 July 23, 2016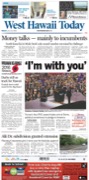 July 22, 2016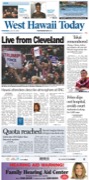 July 21, 2016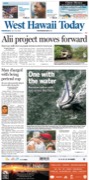 July 20, 2016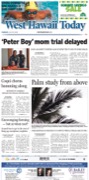 July 19, 2016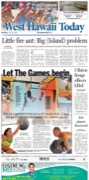 July 18, 2016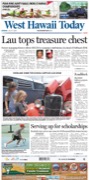 July 17, 2016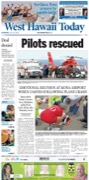 July 16, 2016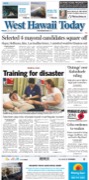 July 15, 2016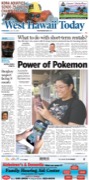 July 14, 2016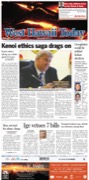 July 13, 2016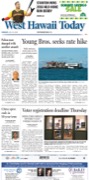 July 12, 2016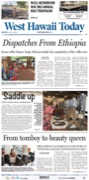 July 11, 2016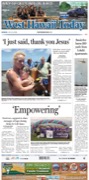 July 10, 2016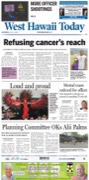 July 9, 2016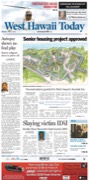 July 8, 2016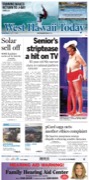 July 7, 2016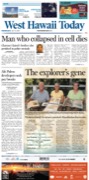 July 6, 2016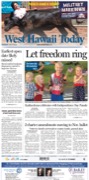 July 5, 2016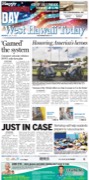 July 4, 2016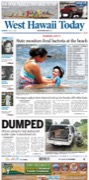 July 3, 2016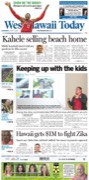 July 2, 2016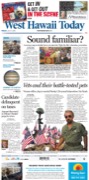 July 1, 2016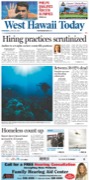 June 30, 2016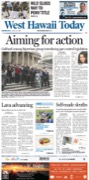 June 29, 2016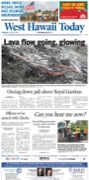 June 28, 2016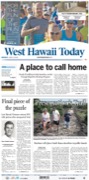 June 27, 2016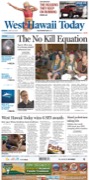 June 26, 2016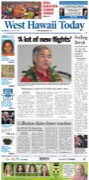 June 25, 2016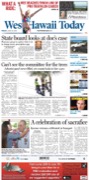 June 24, 2016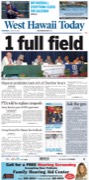 June 23, 2016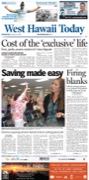 June 22, 2016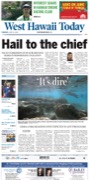 June 21, 2016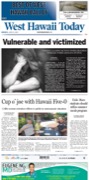 June 20, 2016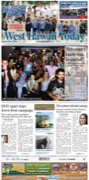 June 19, 2016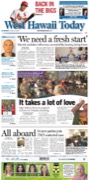 June 18, 2016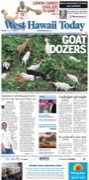 June 17, 2016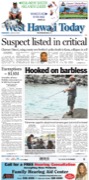 June 16, 2016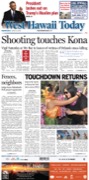 June 15, 2016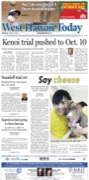 June 14, 2016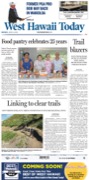 June 13, 2016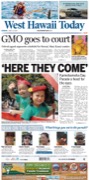 June 12, 2016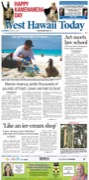 June 11, 2016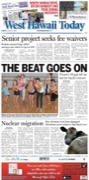 June 10, 2016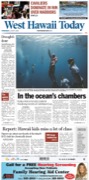 June 9, 2016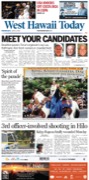 June 8, 2016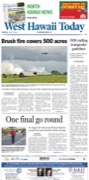 June 7, 2016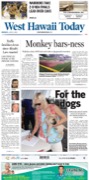 June 6, 2016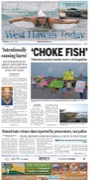 June 5, 2016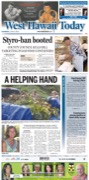 June 4, 2016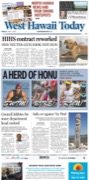 June 3, 2016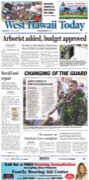 June 2, 2016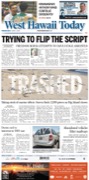 June 1, 2016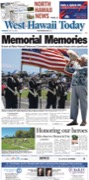 May 31, 2016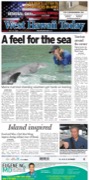 May 30, 2016

May 29, 2016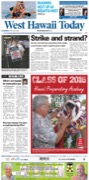 May 28, 2016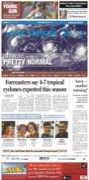 May 27, 2016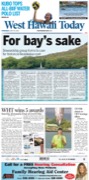 May 26, 2016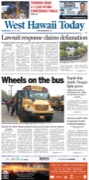 May 25, 2016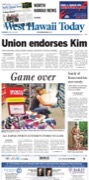 May 24, 2016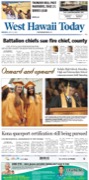 May 23, 2016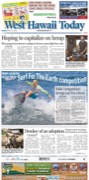 May 22, 2016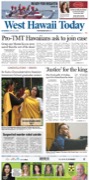 May 21, 2016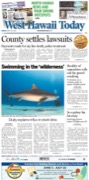 May 20, 2016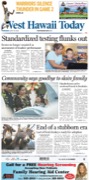 May 19, 2016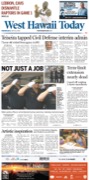 May 18, 2016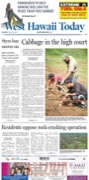 May 17, 2016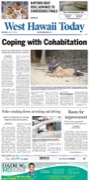 May 16, 2016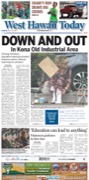 May 15, 2016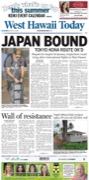 May 14, 2016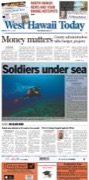 May 13, 2016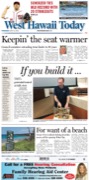 May 12, 2016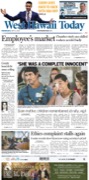 May 11, 2016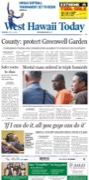 May 10, 2016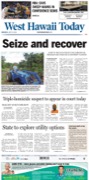 May 9, 2016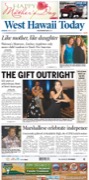 May 8, 2016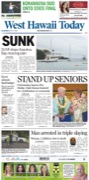 May 7, 2016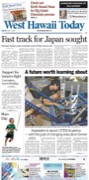 May 6, 2016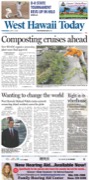 May 5, 2016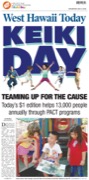 May 4, 2016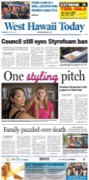 May 3, 2016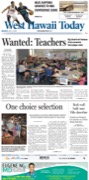 May 2, 2016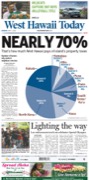 May 1, 2016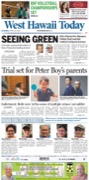 April 30, 2016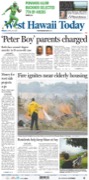 April 29, 2016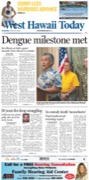 April 28, 2016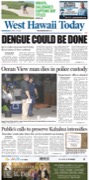 April 27, 2016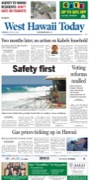 April 26, 2016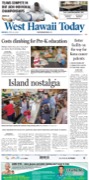 April 25, 2016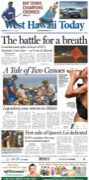 April 24, 2016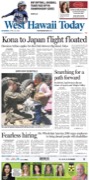 April 23, 2016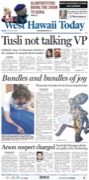 April 22, 2016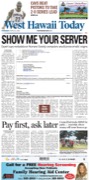 April 21, 2016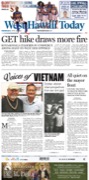 April 20, 2016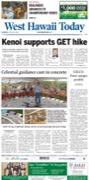 April 19, 2016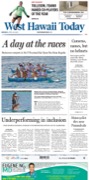 April 18, 2016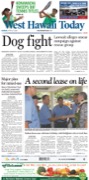 April 17, 2016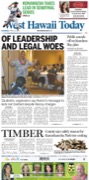 April 16, 2016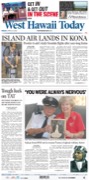 April 15, 2016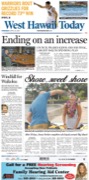 April 14, 2016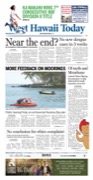 April 13, 2016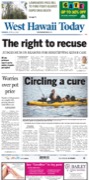 April 12, 2016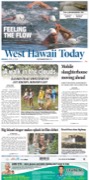 April 11, 2016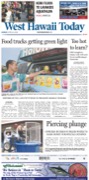 April 10, 2016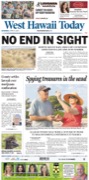 April 9, 2016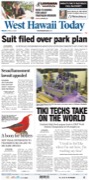 April 8, 2016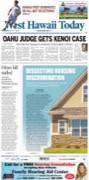 April 7, 2016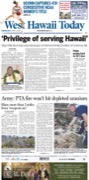 April 6, 2016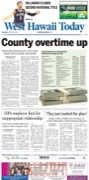 April 5, 2016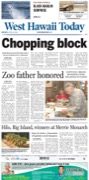 April 4, 2016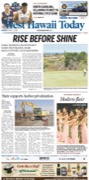 April 3, 2016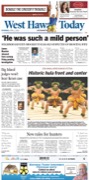 April 2, 2016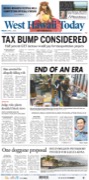 April 1, 2016

March 31, 2016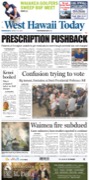 March 30, 2016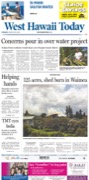 March 29, 2016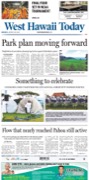 March 28, 2016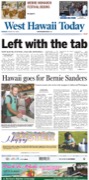 March 27, 2016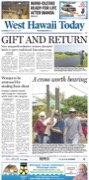 March 26, 2016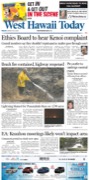 March 25, 2016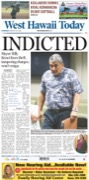 March 24, 2016

March 23, 2016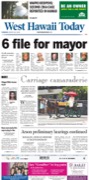 March 22, 2016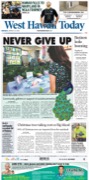 March 21, 2016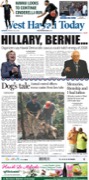 March 20, 2016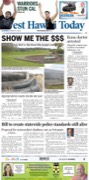 March 19, 2016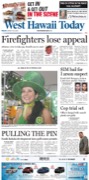 March 18, 2016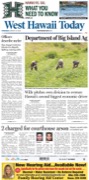 March 17, 2016

March 16, 2016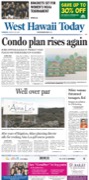 March 15, 2016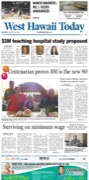 March 14, 2016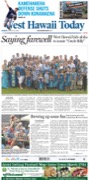 March 13, 2016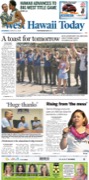 March 12, 2016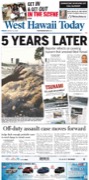 March 11, 2016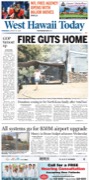 March 10, 2016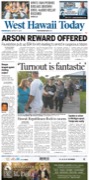 March 9, 2016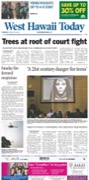 March 8, 2016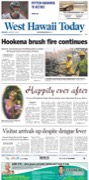 March 7, 2016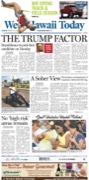 March 6, 2016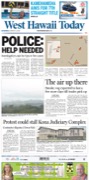 March 5, 2016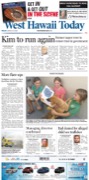 March 4, 2016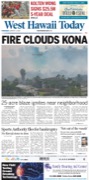 March 3, 2016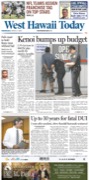 March 2, 2016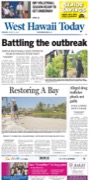 March 1, 2016